Gracillariidae
Stainton, 1854
Family
Last modified: Dec. 1, 2023, 8:30 p.m.
---
The cosmopolitan family Gracillariidae includes 1,980 species (De Prins J. & De Prins W. 2019). The larvae of most species are leaf miners, at least in their early stages.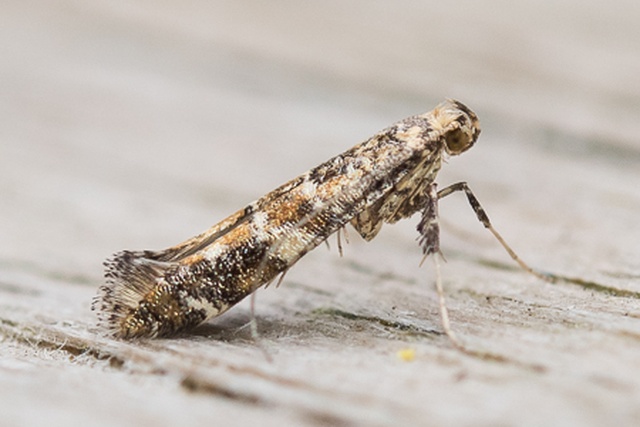 Classification

Family: Gracillariidae

Vernacular names

Mineermotten (NL), Leaf blotch miner moths (EN)

Species in Belgium

107
---
Direct lower taxa
Show Hide subfamily-group names (5)
---
Species in Belgium
Loading species data, this may take some time...