Depressariidae
Meyrick, 1883
Family
Last modified: Oct. 2, 2023, 10:30 a.m.
---
Depressariidae have often been treated as a subfamily of Elachistidae, Gelechiidae or Oecophoridae. Molecular evidence has shown that it is best considered a separate family (Heikkilä M., Mutanen M., Kekkonen M. & Kaila L. 2014: 563). It is a cosmopolitan group of about 2,300 species particularly well represented in the temperate areas.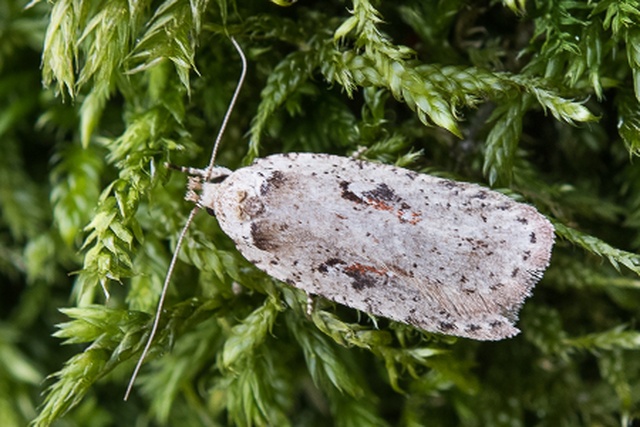 Classification

Family: Depressariidae

Vernacular names

Platlijfjes (NL), Flat-bodied moths (EN), Plattleibfalter (DE)

Species in Belgium

49
---
Direct lower taxa
Show Hide subfamily-group names (4)
---
Species in Belgium
Loading species data, this may take some time...